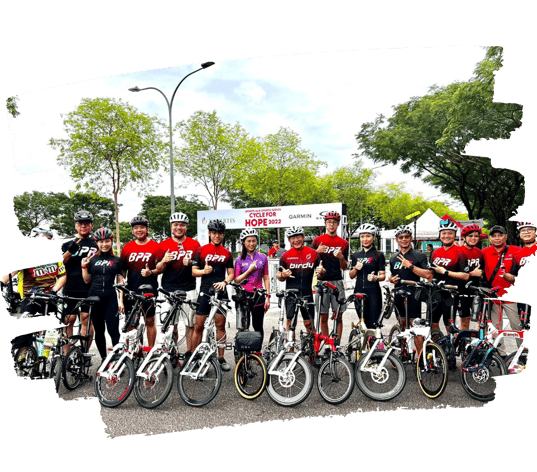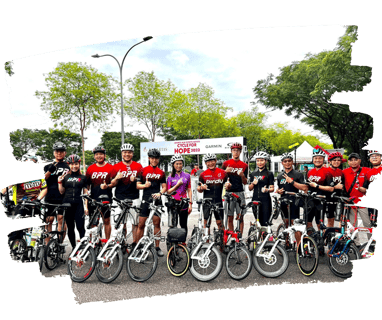 Take Your Fundraising Game to the Next Level
Revolutionize Your Fundraising Approach.
Discover a Smarter, More Effective Way to Raise Funds
Raise Heart Rates
Raise Engagement
Raise More Funds
At Togoparts, we're passionate about helping you raise funds for your cause through virtual sports-based fundraising events.
Our peer-to-peer fundraising platform enables mass participation events to be held anywhere in the world, making it easier than ever to engage with your supporters and reach your fundraising goals.
Track participants' individual rankings on a leaderboard, and create custom groupings based on geography, departments, cohorts, and more.
We take care of everything from designing and customizing event jerseys, t-shirts, medals, pins, and badges to delivering them directly to participants, allowing your team to focus on the event.
Leverage participants' pledges to their social networks to raise even more funds for your cause, and enjoy discounted rates for charities.
Make the event your own with a custom-designed and white-labeled event landing page, participant e-Bibs, and finisher e-Certificates. We even host the event on your preferred domain.
Engage participants with customized achievement badges based on distance, dates, locations, and social media activities that align with your brand, products, or organization. Push notifications and loyalty redemption features keep participants motivated and connected.
Monitor sign-ups, track activities, and export data with a comprehensive dashboard. Our bulk sign-ups feature allows for pre-registration of participants, and each event comes with an account manager to help you execute your event flawlessly.
Our proprietary AI filters remove duplicate and fraudulent activities, saving hours of manual effort and customer service requests. This ensures accurate tracking of participant progress and prevents cheating, maintaining the integrity of your Fundraiser event.
Connect directly to your Payment Gateway to receive funds directly from Donors. No more funds held in escrow with commission deductions.
TogoParts helps you expand your reach by integrating your email, Facebook, and Instagram following. Participants can pledge to their social networks, building a community of passionate supporters committed to your cause.


















Get your fundraiser event up and running with timeframes as short as 2 weeks and at a surprising start-up cost. We offer customisable solutions based on campaign lengths and amounts raised.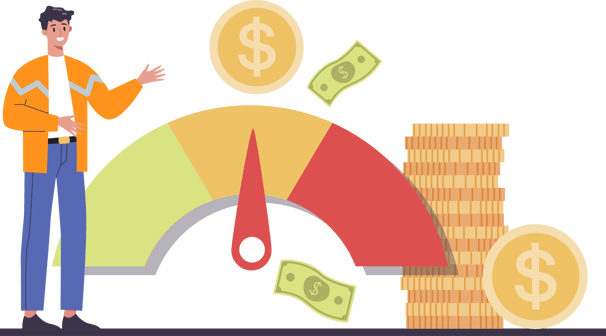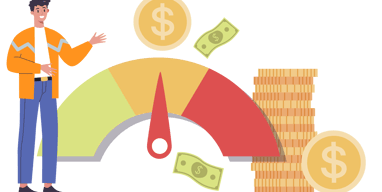 Promote your event to a wider audience through our platform. An engaged community of 180,000 cyclist and runners in Singapore and around the South East Asia who are ready to support your cause.

We also provide Social Media Advertising services based on fundraising lookalike audience that lowers cost per acquisition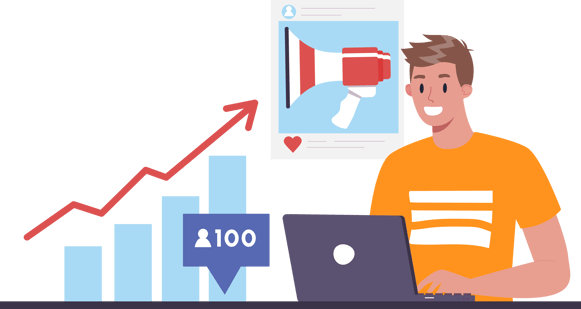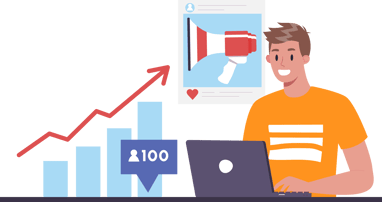 Build upon your unique event identity year after year with your unique brand name. Your own customisable .com domain offers 24/7 online exposure and marketing even after your event is over! Design and create your own apparel to brand your event with our merchandise turn-key solution. We even deliver these merch to your participant's doorstep!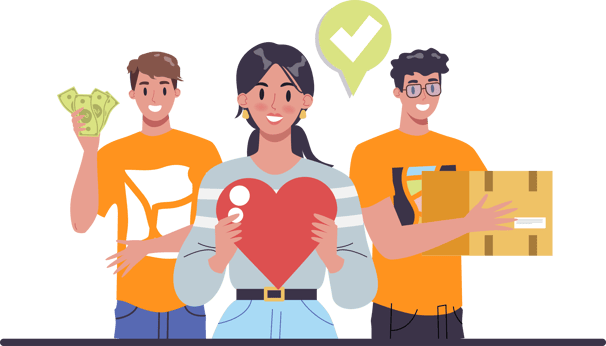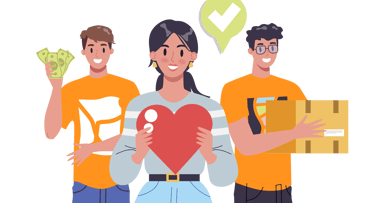 Realize FundraisingPotential
With our virtual, anywhere in the world, peer-to-peer fundraising engine, you can unlock the full potential of your event to reach new fundraising heights with invested participants. Raise funds over multiple months virtually exposed to thousands of donors and participants to raise 6 figures with ease.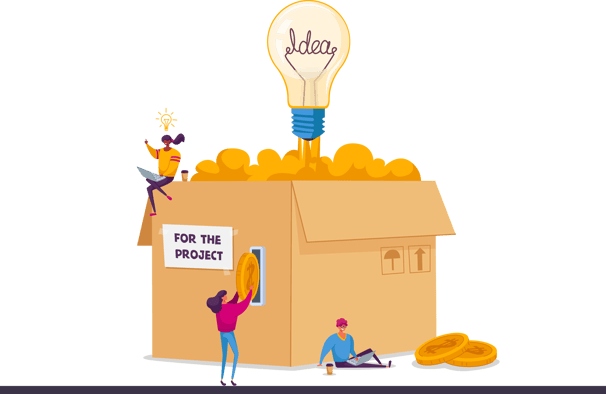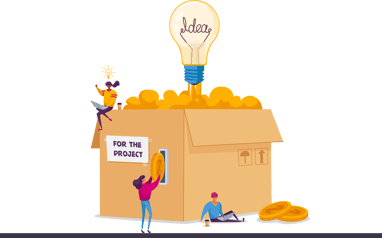 Create lasting connections with your participants through our event gamification tools and automated messaging We foster a sense of community and engagement that keeps participants coming back year after year. The list of participants is yours to keep.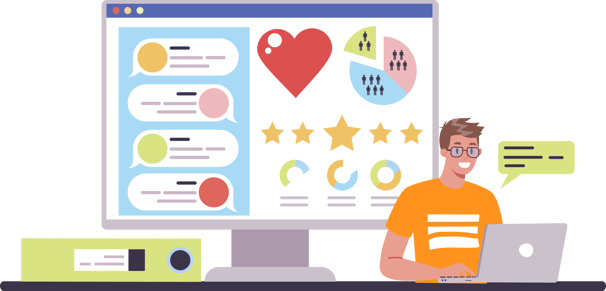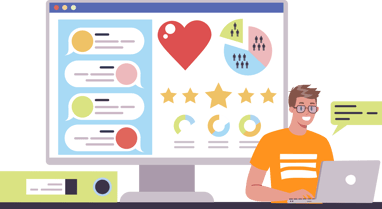 Track participant sign-ups and funds raised in real-time on our easy-to-use dashboard. Export transactions based on tax-deductable filters or participant lists with ease. Contact us for a Demo!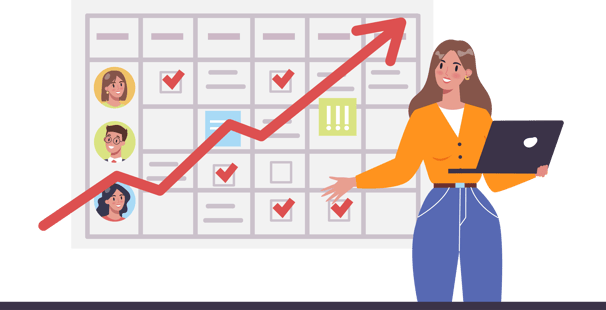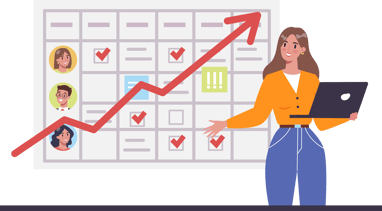 Fundraising events are often limited by geography, cost, and time commitments
But what if there was a way to reach your fundraising goals without being constrained by these factors?
With us, you can raise funds for your cause through virtual sports-based events, no matter where you are or how much time you have. Our platform makes it easy to engage with your supporters and achieve your fundraising goals.
Best moments from our last event
Get inspired by the photos from our last fundraiser event, cycleforhope.sg!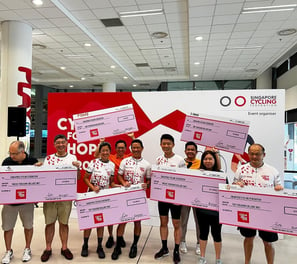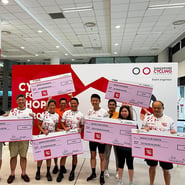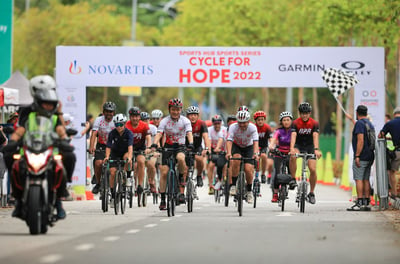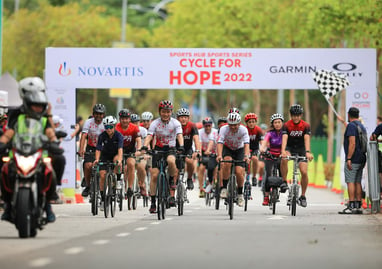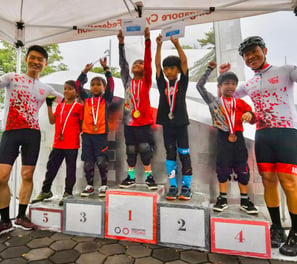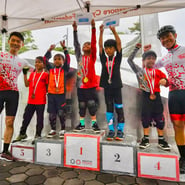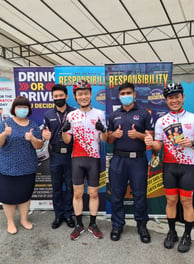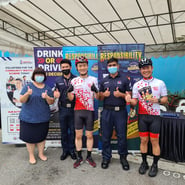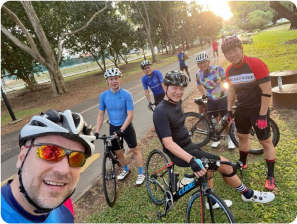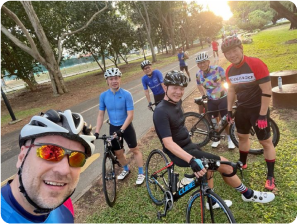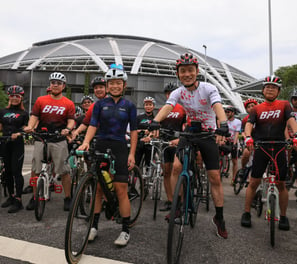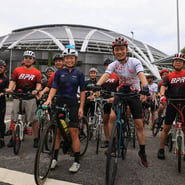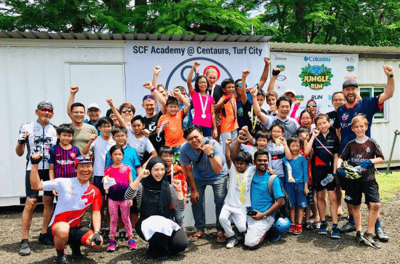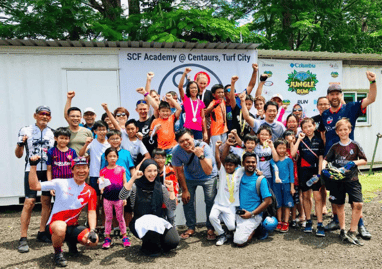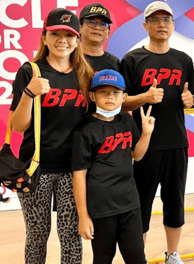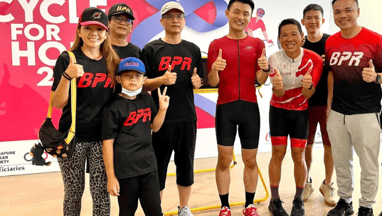 Focus on Fundraising, let us do the rest.